Meet the Team!
Our goal is to have "clients for life" and deliver service with our eye always on that outcome. Our expertise and superior Real Estate competence is proven by our production, but it's our genuine commitment we have to our clients, that keeps this town talking about us! No matter what it takes, we aim to be your Realtor and advocate every time you buy or sell with Bayou Region Real Estate. We promise - you will be able to tell the difference from the very beginning of doing business with us. Contact Bayou Region Real Estate with confidence!
Kelli Guidry
Broker/Owner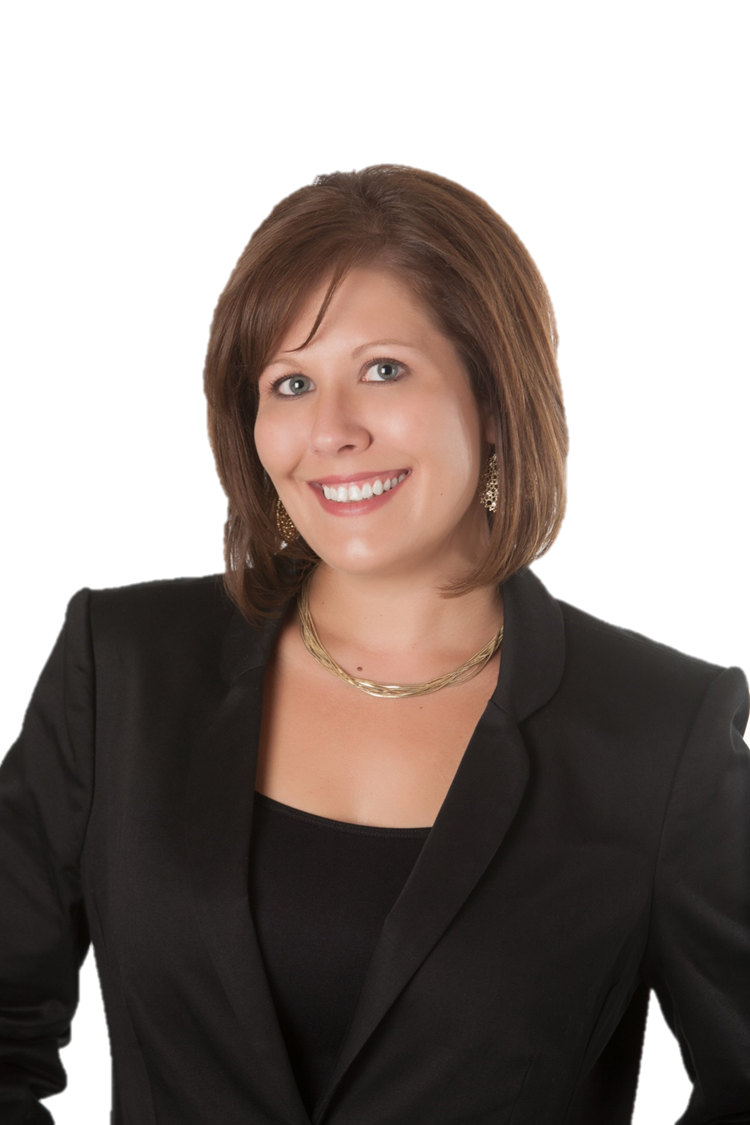 Kelli is the Broker/Owner of Bayou Region Real Estate. Her job is to implement her knowledge of the quad-parish real estate market to promote the best interest of her clients in buying, selling or investing in Bayou Region Real Estate. She knows the builders, the neighborhoods and the areas, and is able to point buyers in the right direction efficiently. Kelli's exceptional communication skills combined with years of experience working with diverse groups and her continued education allows Kelli to move with ease among her clients, coworkers and community. Kelli is especially skilled at assessing property values, but realistic and observant with respect to the needs of the seller.
Kelli Guidry has built a qualified, well-skilled team to handle all of the clients' needs, yet provide personal attention to each. As the leader of Bayou Region Real Estate, Kelli guarantees every client an unsurpassed Bayou Region Real Estate experience. She offers her clients peace of mind knowing they are in the hands of a team that possess the knowledge, skills, and resources to buy with confidence and sell with ease.
Kelli decided to enter real estate in 2005. Her love of real estate was sparked by her parents who renovated and sold several homes throughout Kelli's upbringing. Within her first three months of business, Kelli became an award winning agent. Kelli's track record of success includes being presented with the Million Dollar Producer Award and the Multi-Million Dollar Producer Award. With a commitment to excellence, Kelli maintains professional affiliations as a member of the Bayou Board of Realtors, Louisiana Realtors, and the National Association of Realtors.
---
Linda Mackles
Realtor



Linda is living the dream! She followed her passions, which led her to a career in real estate. She's a dedicated wife, mother and grandmother with exception knowledge and passion. She has years of experience as a buyer, seller, investor and landlord giving her unsurpassed understanding of the buying/selling experience from start to finish. Her experiences have helped her to better understand the wants and needs of the families and businesses within the community, and provides her with the opportunity to help achieve your dreams to the highest level, whether it's the perfect home or business location.
Linda believes that an ethical and sincere relationship with her clients is an absolute must. Remember, "YOU" are her top priority at all times. Her promise to you is to work with you or anyone referred to her, with guaranteed results. Call Linda Mackes to accomplish your real estate goals today!
---
Kaitlyn Casey
Client Services Coordinator
Kaitlyn brings an unmatched sense of understanding and knowledge to the Client Services Coordinator position. She has a keen eye and attention to detail that ensures every transaction in our Contract to Close department is achieved as smoothly as possible. She effectively keeps the lines of communication open with all of our clients, whether buying or selling, to provide the best experience possible. Her customer service experience stems from a background in Human Resources coupled with a degree in Business Administration.
---
Ashlee Pellegrin
Administrative Assistant
---
Jennifer Russell
Photographer
Testimonials
" I've not be involved in a real estate transaction in years. Spring made it so easy. She was so knowledgeable. I ALWAYS felt she was on my side and looking out for my best interest. If we decide to buy something in the area, I will definitely call Spring!! "
- Anonymous
" I've tried multiple times to sell my home, before with agents that seemed disinterested. Kelli made me feel like I was at the top of her priority list. She responded to my questions immediately. If anything, she had to wait on me. She made this process stress free! I highly recommend Kelli for all your real estate needs :) "
- Rae Vilcan - Schriever LA Seller
" Kelli is a awesome dedicated Realtor that puts her clients need as a top priority. She answers all texts as well as phone calls herself in a timely manner. She explains in detail everything you need to know and doesn't make you feel uncomfortable asking any questions. Great service from a great team!!! "
- LaShawn Gaither - Houma LA Seller
" Kelli went above and beyond throughout the entire process. Kelli did a great job of helping us determine the right price to list our house, in the end she was right on the mark with the appraised value. Very good experience and I expect the other property we have listed with her is going to prove to be handled just as well. "
- Brian McNamara - Napoleonville LA Seller
" Thanks for a great job done Kelli on the sale of the home. The extra efforts done by you along with your pleasant professionalism proved successful to the sale. We will recommend any friends and family in the future who may need your company's Real Estate needs in the Bayou area. "
- Gretta Pierre - Houma LA Seller
" Kelli and I spoke on several occasions before we entered the listing agreement. She presented a preliminary marketing plan and conducted a preliminary price recommendation. With all of her preliminary work, Kelli actively developed our confidence that she could effectively market our property. We had just come off of an eight-month long listing with another agent and company, and we never were able to obtain a marketing plan and price recommendation with the detail and accuracy as Kelli provided before we even decided to retain her. We were very pleased and decided to retain her. We were under contract in 12 days! "
- Justin - Lockport LA Seller
" Kelli and her team were the best team together to sell my property. Kelli held my hand throughout the whole process as I am a newbie to this. I would highly recommend her. Kelli is very good at her job and takes taking care of me personally. I am so glad I was with her the second time around. I had it on the market for six months previously and it was shown only once. Kelli and her team worked hard to get this shown and showed it several times. I am so glad that I choose them to represent me and will continue to use Kelli and no one else. "
- Phyllis Boudreaux - Houma LA Seller
" Everything went really smooth for the duration of our experience! It was so nice to have a person with so much knowledge to get us through this process. Thank you Mrs. Kelli!!! "
- Brittany Carter - Schriever LA Buyer
" Kelli Guidry came highly recommended by a close friend. I was told that Kelli shared the same passion and beliefs regarding finances and treating people with compassion as I uphold. After my initial meeting with Kelli, I knew this was true. She was a delight to work with and lived up to her recommendation. I had never dealt with the selling of a house before. I told Kelli this and she assured me that she would make the process as pleasant as possible. I was very concerned that it would take quite a while to sell my house. Kelli did such a great job with marketing and pricing the house that we sold it within 2 days. Kelli was amazing!! "
- Chere Boudreaux - Houma LA Seller
" Thank you Kelli for all your help, you were a pleasure to work with. Should we ever need a real estate agency again we will surely get back in touch with you. Thanks again for all your help. "
- Jennifer & Gene - Theriot LA Buyer
" Kelli went above and beyond. She can add Plumber to her resume. She took care of every little situation with professionalism. "
- Trey - Thibodaux LA Seller
" She was everything we could have hoped for in an Agent. It was like she was a friend, but also very professional. We had no doubts that she had our best interests at heart and truly wanted to find us the right fit for us, not just make a sale. "
- Rebecca - Houma LA Buyer
" The best, and most professional broker that I have worked with. I know Kelli Guidry personally, and it is important to me to have a broker that keeps my best interest in the forefront of her representation of me. The easiest property acquisition that I have ever experienced. Kelli is highly motivated, and is always one step ahead of the process. I have comfort knowing that she is keeping the process moving so that I can concentrate on my family and my job. "
- Kendall & Heidi - Houma LA Buyer
" Very happy with the great job Kelli Guidry did for me, I'm looking forward to working with her in the future. Kelli was very professional! "
- Brian - Houma LA Buyer
" I previously worked with Kelli. She is a very outgoing friendly person who loves her job and it shows. I would not use anyone else. Everything went very smoothly and professionally! "
- Sharon - Houma LA
Previous
Next